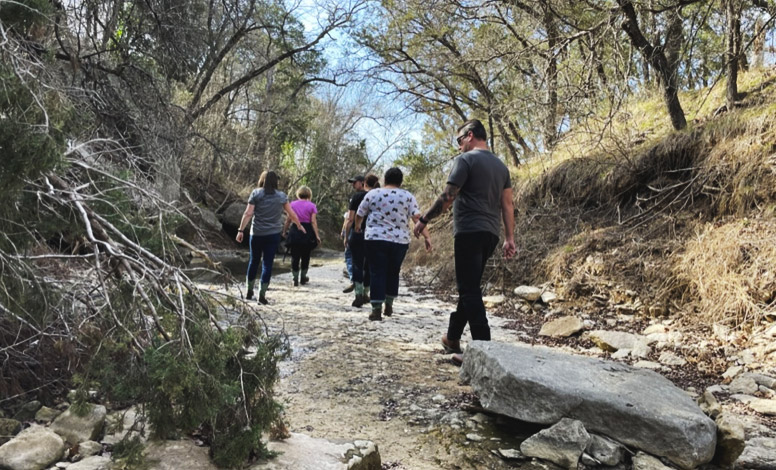 Explore River Rose
The Montgomery Branch Creek divides River Rose ranch into two sections, with seven acres where the main activities occur and eleven acres to hike and explore. There are a variety of hiking trails that will take you through cedar thickets and along the creek, and for those looking for a more rugged hike, you can walk the trails along the bluffs. 
The ranch also sits along the Paluxy River, known for its healing properties. The river is the cleanest in Texas, and its pristine waters provide visitors with a beautiful and peaceful space to explore. We fit every guest with waterproof boots to take full advantage of the Paluxy River and the Montgomery Branch, so you can fully immerse yourself in the beauty of nature.
As you explore the property, you may come across fossils and petrified wood still waiting to be discovered. We'll give you a hint on where to look for them, so you can have a unique and unforgettable experience searching for these ancient treasures.
All Amenities
Get the latest News from River Rose